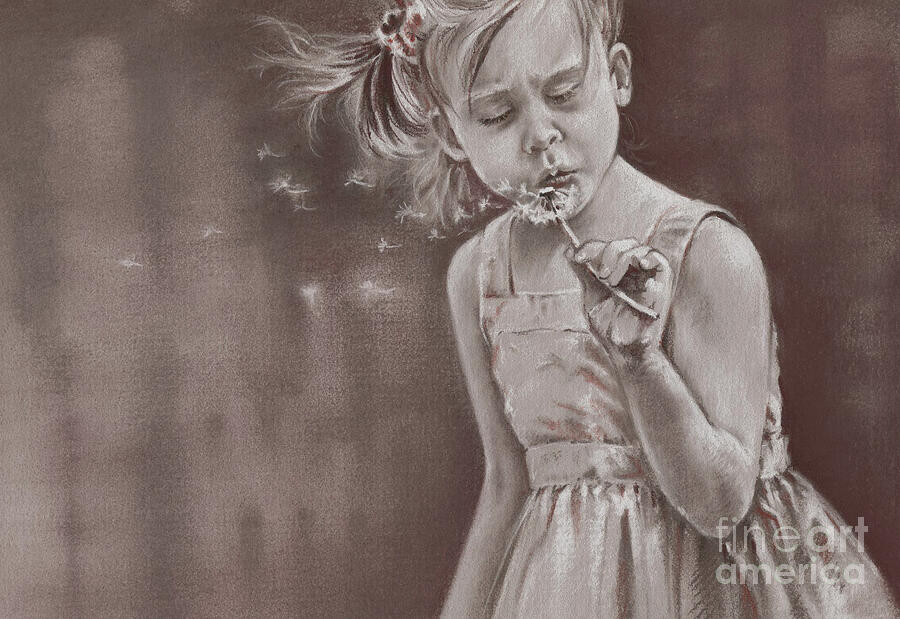 Ziektu: H. Zate*, Silchar
Retheina hi chu aw! tia lungawinaw pum zingin ka Farhai Mûtmaleng bil/hmun chu ka vat a, rethei luot leiin mani chi-le-kuong le Farhai khawm hla theilo in ka um ana tiin ka ngaituo a, ka lungril ana rum rum a.
Kum tamtak anlo enkawl tak an Mut-maleng bil chu kan vat anta chu, indawi hle inla khawm a hlawknawh, a nikhatna chun Mu-maleng umna chu kan hel thei a, sienkhawm, anihnina ruok chun hel thei ani ta si nawh. Thlan-saphul kaia anlo enkawl an Mut-maleng chu kan vatthluk rum rum el anta chu. Mut-maleng bil vat e ti lo chun a Mut-maleng lem kha kan vat lem ani chu!! Rubber bil dingin.
CHulaitak chun Ka lungrilah thil tamtak ahungluta, Mihriem hringnu lo derthawngzie dam, Hmangaina lo tlawmzie dam, chun, ka ngaituo pei a, Hringnun a khawm hin Mut-maleng hringnun alo um thu kan ngaituosuok ta a.
Mut-maleng chu ei muta anleng a,ei mutna tieng tieng anleng pei a, simtieng I mut chun simtieng inleng ata, Hmartieng I mut chunHmartieng, chuongang pei cun, kil tin kil tang ah, I mutna tieng tieng inlenga tih.
Khawvel a uma, asungah Mihriem ei uma, mize in angnaw tak tak dam, inmilnaw tak tak dam ei um anih. Thenkhat chun tumruna le huoisenna an changchawia, ringumna inruoltha puiin hi khawvel rinumna le harsatna tinreng hi an ner/tawn thleng hlak. Hienghai hin, rinumna chu tuor hmasain an damsung seitak chu hlimna le lawman le inhawitirna in a sip ta hlak anih. Mihriemin ei tuor peinaw le ei hmasawn peinaw tak chu Rinumna le Harsatna hi ni ngei atih.
Pu Chop Singh chun kan sikul ahung kan tumin thutluon pahni tah deu el a hril a, "kum 70 dam dingn inngai la,kum 28 sungin inchukna izo dingin ngaila, kum 42 vel ila nei a, hun tawi lem rinum tuor am a sawt lem kum 42 rinum tuor I thlang lem" ani takluo ie, a tawi lem rinum tuora a sawt lem inhawitir am a tawilem sikul kailai inhawitir a a tawpa rinum tuor, tukhawmin a sawtlem rinum tuor chu ei peinaw, chulei chun, a sawtnaw lem a hin rinum tuor met angai ani chu.
Inhawi chen eiti taka chun, khawvel inhawi chena tlan hai khawm hin inhawi an chenna dingin 'rinum' an tuor hmasa tho hlak, sienkhawm chu rinumna chun inhawitirna antlun hlak, amiruok chu thilthanaw a rinum tuor anni leiin an rinumna chun inhawitirna in dawt hlak sienkhawm rinumna le tuorna bawkah a kirnawk hlak. Iengtinam? Ilo ti ani el thei.
Zu dawn mi chun zu inhawitaka anrui theina ding chunzu kha em em kha rinum takin a dawnlui hram hram a, chu zo a chun inhawi ti deu in an rui thei ta hlak chau ani. Inchiu hlak hai khawm hi inhawi ti taka an inrui theina ding chun na ti ngawi ngawiin an inchiu hlak anih. Chuongang bawkin Nuhmei-Pasalna a tlan hai khawm hi inhawi titak le insim ngawi ngawi, thuok lum hal hal a nuom an tawlna ding chun atirah an 'thienghlimna' hawngin na ti ngawi ngawi, thisen suokhiel khawpin antuor angaia, chu zoa chun inhawi titakin anchen thei antah. Sienkhawm, hienganga 'Pasal sulhnung le lawng sulhnung hrietthei ani nawh' ti le 'CHangchep in Sa tha le thanaw a thenawh' ti le ' Mangkhawng in asa del ding a thlang khernawh' ti dam changchawia inhawi chenna dinga rinum tuortu hai hin thatna niloin Sietna antlun lem hlak. Chu rinumna chu rinumna vekin a zui nawk hlak anih.
Rinum taka inchiu, zudawn le thienghlimna thapral hai khan anchan chu 'ser' thu theinaw an insiem chau kha ani. chuongchun, rinumna tinrengina hnawtzui a, beidawngna in thlazarin, natna tibaium tinreng kaiin, Nunghak hmeltha em em le Tlangval hmeltha em em hai chu an hung zuora a tawpah thina in a hmuok ta hlak anih.
Vawikhat chu ka Laibunghailaia mi pakhat hin Nunghak a biek a, apa in alo hriet a, ehe, bawia, anu khawm ' Ui thi keia ka kei hnung' anu apuo chun thanaw viu atih atipek a tuta nangin inhawi ilo chena haulam taka I hringnun ilo hmang hin I nau hai le I tu hai chenin an tuor thei ani ti hriet apawimaw.
Rinumna tuor seng seng mani sietna dinga rinum tuor nek chun, Inkhawm kai, zu dawnlo dinga insum, damdawi thaw le inchiu lo dinga insum, le Sex hmanglo dinga insuma rinumtuor hi a hlawk thlak lem naw ding maw, a tawpah hlimna-lawmna a um si a. Lawithat zana mani kawppui hai chan ding midang lo inhlan dinga rinum tuor chu a thanaw em el. Chun, rinumna le harsatna tuor si si a rinumna vekin azuinawk dinga rinum tuor nek chun Inhawitirna in azui chu thlanglem atha.
Pu Chop Singh athu hril pakhat nawk chu " I don't want to impose Discipline on you, but be in a discipline yourself" ti ani. Eitawng chun, "KHUOKHIR CHEU KA NUOMNAW, NANGNI INKHUOKHIR RO" ti inla amawi in andik awm ie. Khawmhi thil tah tak anih, Tleitir, Tleirawl, Rawlthar, Nunghak le Tlangval haiin ei nghawk tak chu mi khuokhirna hnuoia um hi anih. Chulei chun, mi khuokhir ngailoin mani inkhuokhir lem eitiu. " Mani inkhuokhir thei hai chu an hlawsam ngainaw a, beidawngna ruoma imthawk beiseina mei de va va chu thlirin Beiseina le Nun-hlimna tlangsip panin an tlung hlak anih". Sienkhawm, mi khuokhirna nghawk si, mani inkhuokhir bawklo hai chun, Beiseina meide chu hmethlumin Beidawngna ruom anpan a, a tawpah thlakbalna le Rinumna in a bawm hlak.
Mani Inkhuokhir theinaw hai hin mi nau hai chu dem kaiin ansiem hlak. Ringumna an piengpuinaw a, Harsatna an tawn pei bawknaw, an inhawitirna zawnga char antlan a, an ruolhaiin A AW B an tilai le A-nunu B-papa an tilai chun nuomsip bawlna ah anlo tlan hlak. Anni lei hin annu haiin minau hai andem a "bawia chu a ruolpawl haiin an zirnaw a" anti a , minau hai thiemnaw an inchangtir hlak. A thiemnaw lem le a zirnaw lem chu a ruolhai niloin ama ngei ani. A nuomzawng angpui a tawngfuk a " Dit le dit intawng chu Daifem ah" anlo ti ang deu inanlo thawkawp ta lem ani. Nuomnaw sien khapa khan a thawnaw el ding ba, anuoma a thaw ve a, a tawpah a nuhai chun ' Bawia chu a ruolhaiin an zirnaw a' anti hlak. Nu pakhat chun a naupa leiin mi nau hai a dem a dem el a, ak chek le alo inmil rak reknaw ni ngei ding an'a. anleh, pi I nau hai anfel leiin mi nau hai inpak ta,ani sinaw chun mi nauhai dem ngawtnaw rawh, I dem ang tho khan mi khawmin I nauhai an dem ve el thei I sawnnaw, ek fa dinga anti in afak chuonga?!! Ka tipek zek a, ka hril indik deu mani zate haiin in tawngthei ie ati a a fehmang dei. Mani in khuokhirna neinaw hai chun ti takna le tak-in-ningna an neinaw a, amni mawphurna an hlen ngai bawknaw a, hlawtlingna chu hlawsamna in an thlakthleng hlak anih.
Tak-in-ningna neilo, an lungrilin thlurbik neilo hai chun ringuman an thlasama,an nuomna tieng tieng an inhem a, inhawi anti zawng zawng anthaw a, rinum hmasak loin inhawitirna an hmasak a a tawpah rinumna in a bawm a beidawngna in a phier ta hlak ani.
Hienghai hin rinum tuor an peinaw a, an nina an in zapui a an nina neka insanga inlang antum hlak, a tawpah chun an ruolhai motor dawng khu ah anla Hritlang hlak. Mani ruolhai motor khu a Hritlang le Inrui hi thil ti um tak ani. Mani in dawngpha siloin mani ruolhai motor khu ahin Hritlang pha hram ei ti ti ti a um hle.
CHuongchun, mani mawphurna zo lo, hlenlo le hrelo, lungril thlurbik neinaw , Tak-in-ningna neinaw, mani inkhuokhir peilo le theilo, Ringumna thlasam le mani nina neka insang a inlang tum, nuomna tieng tieng a pet le inhem el hai hi "MUT-MALENG" chu annih.
Date 10 July 2012, Silchar (http://www.hzate.wordpress.com/)